view original
post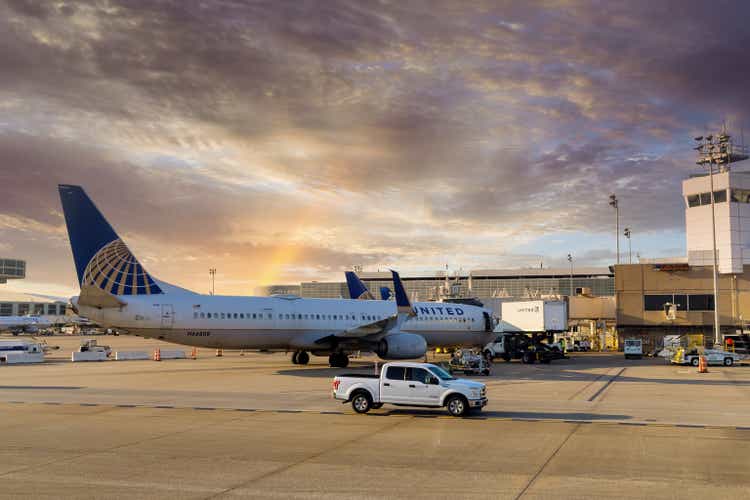 United Airlines (NASDAQ:UAL) announced the launch of an investment vehicle to support advancement in sustainable aviation fuel research, technology and production. That something needs to happen to make aviation more sustainable is undeniable especially when we want to reach net zero emissions by 2050. While I am not negative on the investment vehicle, I do think that its initial impact should not be overstated and the challenges with sustainable aviation fuel should not be understated.
What is Sustainable Aviation Fuel?
Sustainable aviation fuel or SAF is aviation fuel produced from sustainable feedstocks such as used cooking oils, animal fats, crops and biomass amongst others. Current regulations do not allow operations of 100% sustainable aviation fuel operations and the maximum allowable blend with conventional fuels is 50%. Wide scale adoption of sustainable aviation fuel would reduce carbon emissions by 80%.
Why is SAF needed?
Obviously to get to net zero drastic changes in aviation are needed. But why is it needed. Overall SAF is needed because the aspiration is to become carbon neutral by 2050. The reason why specifically SAF might be needed or any other drastic tool to reduce emissions is because traffic is expected to double in the coming 18 years, and normally in an undisturbed market, this doubling would already have happened after 16 years. The way airplane development is flowing now, the growth in traffic is not being offset by technological advancement in airplane design and turbofan technology. Aircraft iterations and designs come roughly every 15 years and usually have 15 to 20 percent lower fuel burn and thus emissions.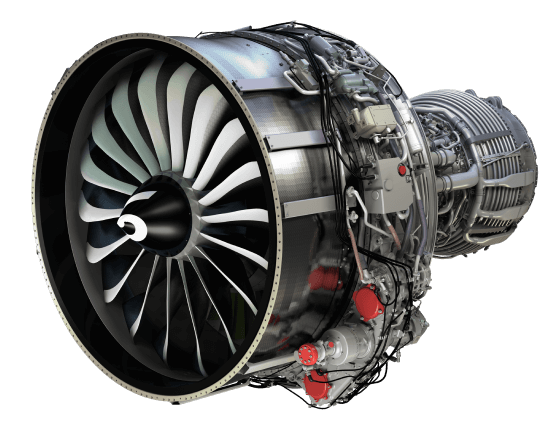 The CFM LEAP engines for instance provide a 16% reduction in fuel burn specific fuel consumption. Modeling the reduction at 15% this means that if you were to replace the entire in-service fleet from one day to the other with a new next generation jet, you would not be cutting emissions. Airlines would only be cutting specific emissions, but as a total, the carbon footprint would still be bigger. You would be looking at the carbon footprint being roughly at 165% to 175% from where they are today. The current technological progress in aerodynamics, turbine technology and implementation feasibility simply does not allow for more significant reductions. A possible 80% cut would mean that the carbon footprint would drop to 35% on double the traffic which already is a major boost. So, most definitely there is big potential for SAF.
In 2013, I already wrote about synthetic fuels discussing the reduction of fuels with a higher energy density formed via Fischer-Tropsch processes and I came to the conclusion that a more energy-dense fuel could shave off around 1.4% of fuel usage in one iteration. If feathered into airplane design from the start, that could amount to a significant reduction in fuel usage. Going to net-zero certainly does require SAF, but electrification and design evolution are also required.
Is United Airlines Pioneering In Aviation?
The big question of course is whether United Airlines is pioneering aviation. They did buy 100 19-seat electric planes from Heart Aerospace and 100 eVTOLs from Archer Aviation, but the company also signed a purchase agreement for Boom's supersonic jet which is just a greenwash in my view. In some way you could say they are evolving, but I definitely would not consider a $100 million investment in a SAF fund to be a pinnacle of pioneering.
First of all, this is not a United Airlines only program. There are partners involved such as Air Canada (AC:CA), Boeing (BA), GE Aerospace (GE), JPMorgan Chase (JPM) and Honeywell (HON). Those six companies launched with an average investment of $16+ million or $100+ million combined. Just measuring it against United's cash flow gives you an idea of how small their initial commitment really is. United Airlines had $6.1 billion in operating cash flow in 2022 and capital expenditures of $2.7 billion giving the company a $3.4 billion free cash flow. The entire investment in the fund is 2.9% measured against the free cash flow or 1.6% with the capital expenditures added back. Assuming that all parties made a similar investment, then we are looking at 0.27% of the operating cash flow of 2022 being invested in this fund. United Airlines is touting a $100+ million investment in the fund but realistically it is a very small sum measured against the free cash flow. There is no way United Airlines would state "We just invested 0.3% of our free cash flow for a sustainable future", because it would look rather ridiculous and meaningless but that is the reality.
United Airlines mentioned in its press release that passengers have the option to contribute to United Airlines' investment. So, in some way they are also trying to make the traveler pay. It is good that passengers have the option to contribute to it, but it would have spoken volumes if United Airlines would actually in some way or form have matched the commitment from the traveler or laid out an investment road map and they did not do that. The IEA calculated that in order to reach the net zero emissions target by 2050, the investment in clean energy has to triple from 2025 to 2030 to $4 trillion. A $100 million investment seems like a drop in the ocean and it really is. Besides that, letting passengers "buy" SAF is not new. KLM already lets passengers make contributions to raise SAF production and the company launched the development of the first plant for production of sustainable aviation fuel was announced in 2019 already. So, United Airlines does not seem to be something mind blowing here.
Big Words For A Small Commitment To Solve A Big Problem
Realistically, we also don't see any roadmap on how the UAVC Sustainable Flight Fund will achieve its goals. The press release on mentions the following:
In an effort to rally businesses and consumers, United today launched the United Airlines Ventures Sustainable Flight Fund, a first-of-its-kind investment vehicle designed to support start-ups focused on decarbonizing air travel by accelerating the research, production and technologies associated with sustainable aviation fuel (SAF).
So, the company tries to accelerate the research, production and SAF-related technologies, but nowhere does it set any targets or ambitions. Around 2030 global jet fuel demand will be around 200 million barrels and almost 600 million barrels by 2050. United has committed to buying three billion gallons of SAF over an unspecified timeframe and S&P Global Commodity Insights calculated demand for SAF could rise to 5.8% of the global jet fuel demand. Also, net-zero emissions are a noble target for 2050 but reality is that while SAF has the most potential for net-zero emissions, the feedstock for SAF is significantly limited meaning that the significant reduction of 65% in emissions on doubling traffic is out of reach. The industry is not at all on a trajectory to come even close to meeting the net-zero emissions aspirations, because they are just that "aspirations" and we see insufficient backing to mitigate the bottleneck which is availability of feedstock and a $100 million investment is realistically not going to move the needle especially since United Airlines and its partners have not set any targets. All of it comes off as PR hyping on small investments.
I did my design synthesis exercise to obtain my BSc in Aerospace Engineering on a project to achieve a 75% reduction amongst other targets according to the Flight Path 2050 targets for an aircraft the size of the Airbus A321neo and what we found is that availability of feedstock for SAF is so limiting that one cannot achieve those targets with SAF. Other elements such as revolutionary designs are required.
In case we carry on with the current aircraft development trajectory and use the SAF availability by 2050, we could only get to a reduction of 30%, 28 percentage points of that is driven by airplane design evolution in two design cycles for the traditional fuselage-wing configurations and 2 percentage points is driven by the application of SAF. That quick calculation also does not take into account the gradual fleet replacement rather than an instant replacement. So, we are far away from getting to net-zero emissions, and while the potential of SAF is big, its limited capacity makes achieving the emission goals very unlikely. With the current expected shortage of sustainable aviation fuels, much more is needed to get to a greener future and net-zero emissions even while touted by airlines is out of sight and we are not seeing any meaningful investment to change that.
How Much Is Jet Fuel Per Gallon?
Currently a gallon of traditional fossil fuels costs around $2.55. Due to the shortage of SAF, it costs around 2 to 9 times more than traditional fossil fuels. So, the reason why United Airlines wants to invest in expansion of SAF production is clear because supply will rise and costs will come down but $100 million without a development and budget roadmap is close to meaningless.
Is United Airlines Stock A Buy?
I marked shares of United Airlines a buy in December and since then the stock has gained 20%. However, the sustainable aviation fuel investment does not make United Airlines shares more or less attractive. It barely is notable on the company's cash flow, and also for people looking for green investments, there is no reason to buy United Airlines stock.
Conclusion: United Airlines Stock A Buy But Not Because Of Net-Zero Aspirations
I continue to believe that shares of United Airlines are a buy as the company is finally committing to required fleet changes and the demand environment for air travel remains strong. However, if you look at their net-zero emissions aspirations, there is no reason to buy the stock because if we look at the challenges the industry faces, the relatively low investment and the lack of a roadmap to deploy the funds, there is no clarity or required scale to solve the SAF dilemma.
Editor's Note: This article discusses one or more securities that do not trade on a major U.S. exchange. Please be aware of the risks associated with these stocks.