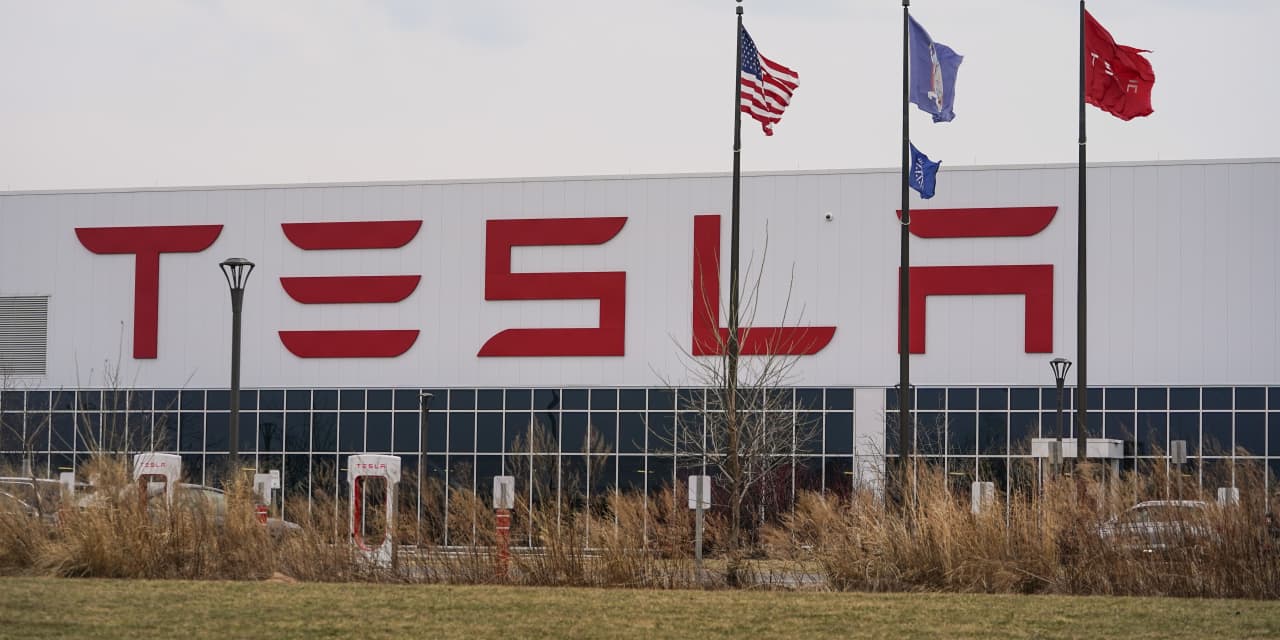 Tesla Inc. delivered 422,875 vehicles in the first quarter, the electric-vehicle company said Sunday.
The company's delivery figure came up shy of the 432,000-unit number that analysts tracked by FactSet had been projecting on average. Tesla
TSLA,
+6.24%
also reported production of 440,808 units for the quarter.
"We continued to transition towards a more even regional mix of vehicle builds, including Model S/X vehicles in transit to EMEA and APAC," the company said in a release, referring to the regions of Europe, the Middle East and Africa as well as Asia-Pacific.
Tesla disclosed 10,695 deliveries of either Model S or Model X vehicles and 412,180 deliveries of either Model 3 or Model Y vehicles.
"The Model Y/3 price cuts implemented early in 2023 have paid major dividends for Musk & Co. as demand appears very solid despite an uncertain macro," Wedbush analyst Daniel Ives wrote in a note to clients following Tesla's weekend announcement. "We believe China consumer demand improved during the quarter for Tesla."
See a: Tesla could 'easily' sell more cars after price cuts, analyst says
While Tesla fell short of the FactSet consensus, other estimates may have been different, as Ives wrote that Tesla's delivery figure exceeded "the Street's 421.5k estimate."
The announcement comes after Tesla's stock rocketed 68% in the first quarter to log its best quarterly performance since 2020.
See also: What tech bust? Big Tech stocks gained $2 trillion in roaring start to 2023
Before the delivery report, Piper Sandler analyst Alexander Potter wrote that while he was "hopeful" that Tesla would deliver more than 440,000 vehicles in the first quarter, he thought that "any shortfall would likely reflect delivery timing, rather than fundamental weakness of any kind" as "[p]roduction rates have continued rising, especially at Giga Berlin, which recently exceeded 5k units/week."
Tesla is due to report first-quarter earnings after the close of trading on April 19.
"Margins we believe held the line and that will be a core investor focus" when Tesla posts its financial results, Ives said in a tweet.