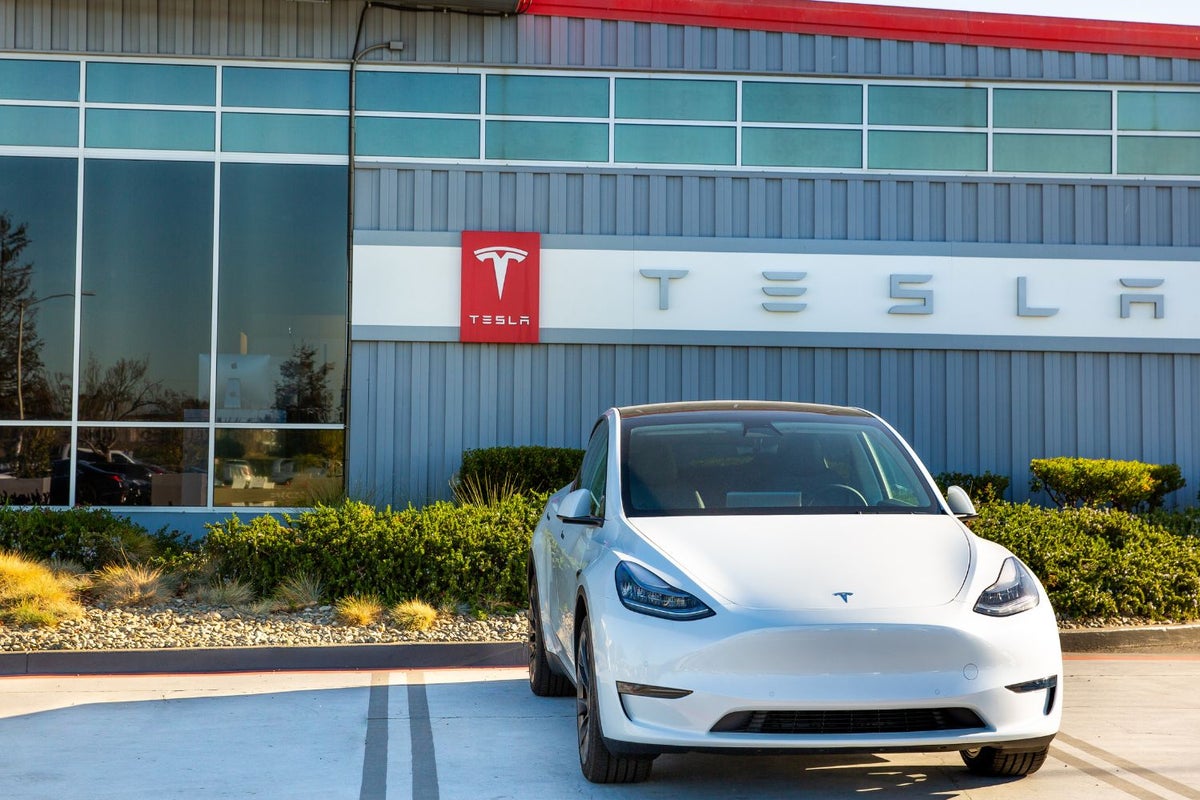 Tesla, Inc. TSLA reported Sunday first-quarter deliveries that came in ahead of expectations, signaling that its price cuts may finally be bearing fruit.
Deliveries Vs. Expectations: Texas-headquartered Tesla said it delivered 422,875 units in the first quarter. This marked a 36.39% year-over-year increase from the 310,048 vehicles the Elon Musk-led company had delivered in the first quarter of 2022.
On a quarter-over-quarter basis, deliveries rose 4.34% from Tesla's most recent fourth-quarter tally of 405,278 units.
Ahead of the release, Tesla bull Daniel Ives, an analyst at Wedbush, said he expects the number to come in at 420,000 units, with potential for upside depending on logistics around deliveries. The company-compiled consensus estimate, based on numbers from analysts covering the stock, was 421,500 units.
A breakdown of the deliveries based on vehicle types showed that Tesla delivered 10,695 units of its Model Y/3 vehicles in the first quarter. In the previous quarter, Tesla had sold 17,147 units.
Model S and X deliveries came in at 412,180 units, up from the 388,131 units delivered in the fourth quarter of 2022.

"We continued to transition towards a more even regional mix of vehicle builds, including Model S/X vehicles in transit to EMEA and APAC," the company said in its release.
Ives previously predicted a likely increase in deliveries of Model Y vehicles due to price cuts in the U.S. and China.
Production: Tesla produced 440,808 units of vehicles in the first quarter, up from the 305,407 units that were produced around the same time last year and from the 437,701 units in the previous quarter.
See Also: Everything You Need To Know About Tesla Stock
Why It's Important: Global economic worries and production disruptions in 2022 led to Tesla underperforming relative to its long-term delivery growth target of 50% during the year.
Since then, the company, which has taken advantage of its scale of operation and production efficiency, has implemented steep price cuts. The company's pricing actions have particularly been aggressive in China, one of its key markets. In the wake of the development, analysts have sounded a serious threat to the survival of competing startups.
Tesla's Chinese rivals Nio, Inc. NIO, XPeng, Inc. XPEV and Li Auto LI had reported on Saturday first-quarter deliveries that came in just at the low end of forecasts.
What's Next: Ives sees China production trending at an annual run-rate of 1 million units, with increased scale and scope. Tesla is now positioned well with its price points, as demand has outstripped supply so far in 2023, he added.
Although Tesla issued an underwhelming deliveries guidance of 1.8 million vehicles for 2023 during its fourth-quarter earnings call in late January, Musk said the company has the potential to deliver in the range of 2 million units.
The company's focus next shifts to its first-quarter earnings release, which is scheduled for April 19.
Tesla closed Friday's session 6.24% higher at $207.46, according to Benzinga Pro data.
Check out more of Benzinga's Future Of Mobility coverage by following this link.
Read Next: Elon Musk Says Tesla's Cybertruck Is 'Gonna Be Awesome' Following Visit To Production Line: 'Feels Like The Future'
Photo: Shutterstock