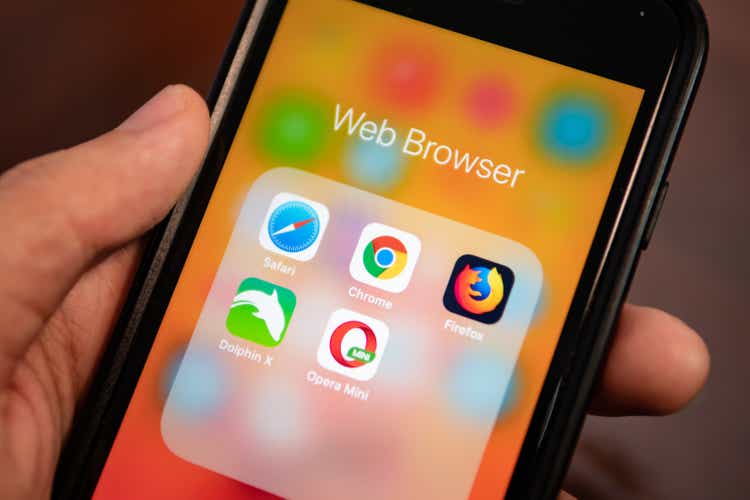 Apple (NASDAQ:AAPL) has won an appeal against the UK's antitrust watchdog — on a technicality — helping to squash what was set to be a full investigation into the company's mobile Web browser.
The UK's Competition and Markets Authority had opened a probe into dominance of the mobile browser market by Apple (AAPL) and Google (GOOG) (GOOGL), after a study concluded the companies had the power to exert a "stranglehold" on the systems running mobile devices. The CMA then pursued a more in-depth investigation on Nov. 22.
Apple, though, applied for review of that decision at the Competition Appeal Tribunal, saying the decision fell outside statutory time limits. (Google wasn't a party to the appeal.)
Those time limits applied in this case, and "the CMA failed to comply with these deadlines."
The deadline for a period of consultation to begin was Dec. 15, 2021, while the CMA launched its consultation on June 10, 2022.
"This means the Decision lacks the statutory pre-requisites for a valid decision, was ultra vires, and must be quashed," the Competition Appeal Tribunal said.
"We are disappointed with today's judgment," the CMA said in response. "We made this market investigation reference to make sure that UK consumers get a better choice of mobile Internet services and that UK developers can invest in innovative new apps. Our concerns, and the reasons why we launched our market investigation, were not challenged by Apple."
"Today's judgment has found there are material constraints on the CMA's general ability to refer markets for in-depth investigations," the agency continued. "This risks substantially undermining the CMA's ability to efficiently and effectively investigate and intervene in markets where competition is not working well."
The CMA will consider seeking permission to appeal the decision.