Secretary of State Antony Blinken called on his Russian counterpart to immediately release imprisoned Wall Street Journal reporter Evan Gershkovich in a phone call between both leaders on Sunday, the State Department said.
In a rare call with Russian Foreign Minister Sergey Lavrov, Blinken called for the immediate release of Gershkovich and another detained American, Paul Whelan. Blinken expressed "grave concern" over the Kremlin's arrest of Gersovich on charges of espionage and called for his immediate release, according to the State Department.
Blinken and Lavrov also discussed "the importance of creating an environment that permits diplomatic missions to carry out their work," according to the State Department summary.
WALL STREET JOURNAL DEFENDS REPORTER AFTER HE'S ARRESTED BY RUSSIA ON SUSPICION OF ESPIONAGE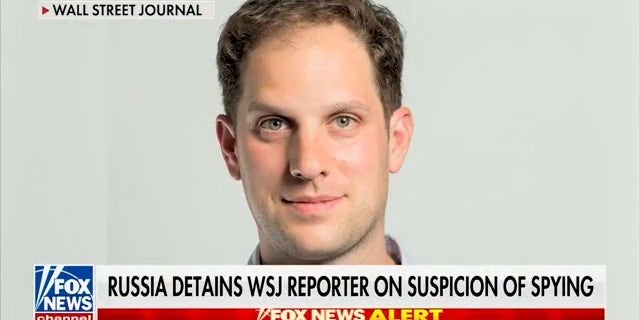 In Russia's summary of the call, its foreign ministry said Lavrov "drew Blinken's attention to the need to respect the decisions of the Russian authorities" about Gershkovich, claiming without evidence that he "was caught red-handed," the Associated Press reported.
The ministry also said that Lavrov emphasized that "it is unacceptable for officials in Washington and the Western media to whip up a stir with the clear intention of giving this case a political coloring."
The 31-year-old Gershkovich, who speaks fluent Russian, is a first-generation American raised in New Jersey whose parents came to the U.S. from the former Soviet Union. Gershkovich has been reporting on Russia for six years, with stops at The New York Times (2016-2017), The Moscow Times (2017-2020) and Agence France-Presse (2020-2022) before joining the Wall Street Journal last year.
PUTIN USING WSJ REPORTER TO PUSH NARRATIVE US IS TRYING TO 'DESTABILIZE' RUSSIA, EXPERTS SAY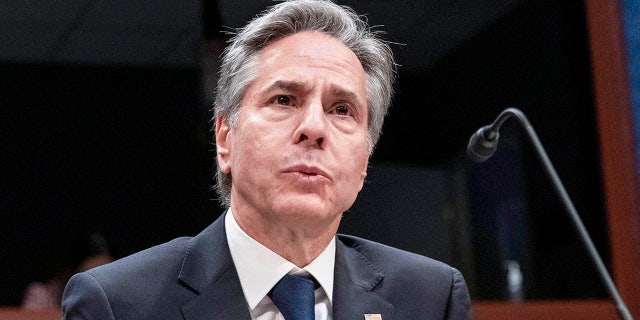 Reuters reported Gershkovich had told friends his job was dangerous on the heels of the Kremlin's strict censorship laws being passed last year, but he felt telling the story of how the ongoing war with Ukraine was changing Russia was critical. Because he was accredited by Russia's foreign ministry, he was allowed to return from London.
He was arrested by Russia's Federal Security Service (FSB) Thursday while reporting in Yekaterinburg, which is roughly 800 miles east of Moscow, and detained on espionage charges. The FSB is considered the successor to the Soviet's notorious KGB. Russian state news agency TASS has reported that Gershkovich was ordered to be held in custody until May 29. If past cases are any indication, he could be held in a high-security prison for more than a year.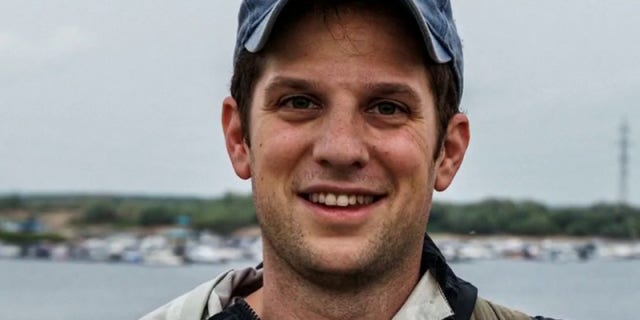 Gershkovich is the first American journalist arrested in Russia and charged with espionage since U.S. News & World Report correspondent Nicholas Daniloff in 1986. Daniloff was released in a prisoner swap after being held captive for two weeks. 
The Wall Street Journal has forcefully defended Gershkovich at every turn while news outlets around the world have also condemned the arrest and called for his release. 
The Journal reported Sunday that the State Department has demanded consular officials be allowed to visit the American reporter to ascertain his well-being and gather information about the circumstances of his arrest.
RUSSIA DETAINMENT OF WALL STREET JOURNAL REPORTER ON SPYING CHARGES SPARKS OUTRAGE: 'UNJUST DETENTION'
"The fact that Secretary of State Antony Blinken spoke to his counterpart today is hugely reassuring to us," Wall Street Journal Editor-in-Chief Emma Tucker said Sunday on CBS News. "We know the U.S. government is taking this very seriously right up to the top, and as I say, that for us has been gratifying to know that they take it as seriously as they do."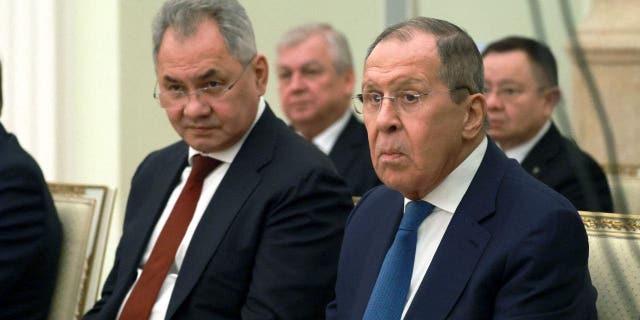 The call between Blinken and Lavrov comes after President Biden addressed Gershkovich's detainment, telling reporters that Russia should "Let him go."
Former U.S. Marine Paul Whelan, the other U.S. citizen at the subject of the call, has been in Russian custody for nearly four years, convicted on charges of espionage and spying for the U.S. government and sentenced to 16 years in prison. Whelan and the U.S. have denied the charges as the 52-year-old remains imprisoned at a labor camp in Russia's Mordovia republic.
CLICK HERE TO GET THE FOX NEWS APP
The grounds for Whelan's arrest remain dubious, with different accounts from U.S. and Russian authorities. Blinken, in his phone call, said Whelan was "wrongfully detained" in Russia. Whelan's family publicly criticized the Biden administration for leaving him behind after last year's prisoner exchange with Russia to bring U.S. women's basketball athlete Brittney Griner home.
Fox News' Brian Flood contributed to this report.