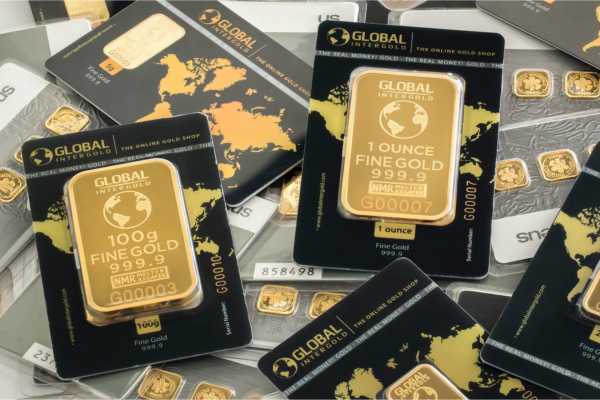 Gold begins to advance off the lower border of a bullish consolidation pennant. Following a test of support at the lower border line earlier in the session, gold reversed higher to rise to a four-day high. This is short-term bullish behavior as gold further develops a bullish pennant trend continuation pattern. The small symmetrical triangle on the chart is showing the market taking a rest following an aggressive rally.
Strong Earlier Advance Could Return Upon Breakout
Following the breakout of a double bottom pattern on March 10, gold took off to reach a trend high of 2,010 before moving into a correction. That high completed an 11.1% rally advance from the low of the second bottom in only eight days. There is a good chance that such enthusiastic buying could be seen again upon a breakout of the pattern. It is interesting to note that the initial aggressive leg up in the uptrend off the November 3 low, shows symmetry with the latest rally as gold based on both price and time. That early leg up 10.5% in eight days.
Pennant is Showing Internal Strength
The development of the pennant occurred following a 38.2% Fibonacci retracement. Typically, if a retracement following a strong rally retraces to the 38.2% level or higher, and then reverses, it is showing relative strength as a deeper retracement would also be normal. Buyers are stepping up to support price higher than they might otherwise as they want to make sure to be in for the anticipated trend continuation move. Other technical indications of strength are seen with the 12-Day EMA, as it has converged with the lower border line of the pennant, and the pennant after exceeding the prior swing high from the beginning of February. Plus, it is currently above that 1,960 high.
Pennant Breakout Triggered Above 2,003
A bullish breakout of the pennant is first triggered on a rally above the top border line and then further confirmed on a move above 2,003. Once gold breaks above the recent 2,010 trend high, it has cleared the pennant and on its way higher.
A failure or bearish signal is provided on a drop blow the lower border line and the 12-Day EMA. The 12-Day EMA is currently at 1,954.
For a look at all of today's economic events, check out our economic calendar.