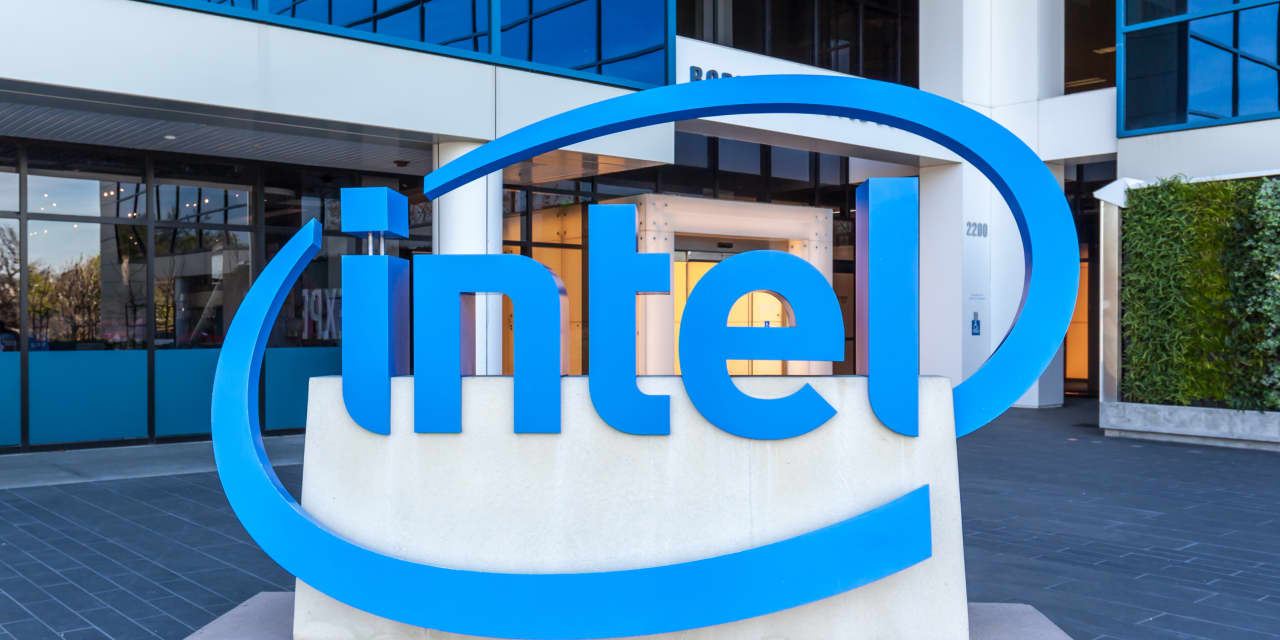 Bernstein analyst Stacy Rasgon had been vocally bearish on Intel's stock since mid-2020, but he ended that call this weekend.
"We have been decidedly negative on Intel's
INTC,
+1.81%
prospects for quite some time, a stance clearly justified by the company's utter collapse as a weakening market and poor decisions shaved billions off the top line, burned billions in cash, and crashed the stock price by almost 50% since CEO Pat Gelsinger arrived," Rasgon wrote in a Sunday note to clients.
"But while things still look bad, tactically we believe the medium-term setup is, finally, improving a bit, as the company's issues are known, and numbers (for the first time in a while) may be low enough to stand."
Rasgon's upgrade to market perform from underperform comes as he sees some less downbeat trends ahead within the company's roadmap. "Sapphire Rapids (while massively delayed) is finally ramping," he wrote, referring to Intel's new server and workstation processor. It brings the potential for artificial-intelligence applications, which taps into the buzzy theme of the moment.
Meanwhile, Intel's new data-center products "are at least stated to be on track for 2024," he wrote.
In his view, the company's "roadmap is not getting worse (which given current sentiment may be almost as good as getting better)."
Rasgon noted an apparent stabilization in the company's client share.
He still has concerns about Intel, but he commented that the stock isn't under heavy pressure on a steady stream of negative developments the way it once was. He titled his note to clients: "We hate this call but think it's the right one."
Intel's stock finished up 31% in March to close out its best month since November 2001.
See more: Here are the 20 best performing stocks of March — and the 20 worst
"Don't get us wrong; things still look ugly here," he wrote. "But it's hard to argue that it's a secret, and while 'cheap' is a nebulous term for a company with no earnings or free-cash flow, the stock isn't really trading on those anymore, and isn't that far off of book value (far below where it used to trade)."
Ragson still doesn't recommend owning Intel shares, but he doesn't recommend owning shares of Advanced Micro Devices Inc.
AMD,
+0.13%
either. His downgrade of that stock to market perform back on Jan. 24 "was clearly the wrong move from the perspective of the stock," he acknowledged, as the stock is up 28% since then.
See more: AMD stock downgraded as the PC market 'has grown considerably worse'
"But the reasons we downgraded it are actually happening; they guided gross down reasonably materially (and also guided data center down double digits sequentially into Q1)," Rasgon wrote of AMD on Sunday.