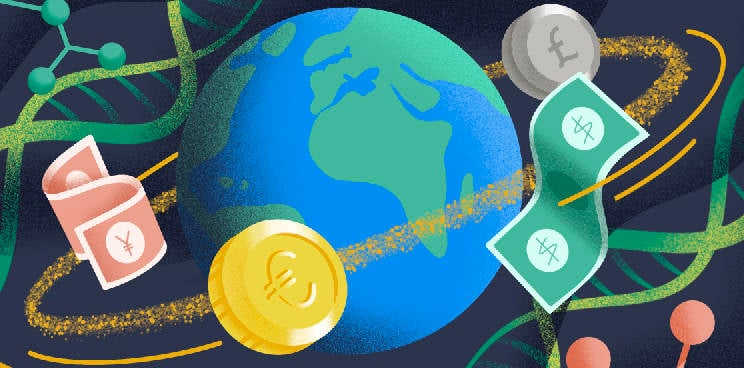 The companies Wilson Wolf Corporation, Cargo Therapeutics and Noema Pharma bagged the biggest biotech investments in March 2023. Around the world, cell therapy and biomanufacturing players attracted the biggest funding rounds.
March 2023 saw momentous events in the biotech industry. One encouraging example was Pfizer taking over the antibody-drug conjugate developer Seagen for an impressive $43 billion. In contrast, the world held its breath as the startup-focused Silicon Valley Bank (SVB) collapsed, followed by Credit Suisse, the second-largest bank in Switzerland.
Nonetheless, a lot of biotech fundraising took place last month. Check out some of the biggest biotech investments that went to private companies around the world in March, split into healthcare and industrial biotechnology-focused verticals.
Healthcare investments
The U.S.' top private biotech healthcare investment went to the cell and gene therapy developer Wilson Wolf Manufacturing. The company received a $257 million investment from Bio-Techne Corporation, triggered by Wilson Wolf meeting its 12-month earnings target of $55 million. The investment gives Bio-Techne 20% ownership of Wilson Wolf, which manufactures cell therapies using technology that gives the cells better access to oxygen and nutrients than current technologies.
Another cell therapy developer, Cargo Therapeutics, came in second with a $200 million Series A investment round. The cash will bankroll a phase 2 trial of Cargo's CAR-T cell therapy candidate in patients with large B-cell lymphoma that relapsed following, or failed to benefit from, current CAR-T therapies.
The top European biotech healthcare investment round went to Noema Pharma in Switzerland. The firm's $112 million Series B round will be used to finance the development of its lead drug candidate, which is in a phase 2b trial for the treatment of trigeminal neuralgia and seizures in tuberous sclerosis complex. Noema will also use the proceeds to fund the clinical development of a phase 2b-stage Tourette Syndrome treatment and a phase 2-ready drug for atypical depression and binge eating disorder.
Notably, no U.K. company received any of the top five European biotech investments in March 2023; a contrast to the normally high amounts of cash flowing to U.K. biotech startups.
The Chinese-U.S. firm TandemAI topped the healthcare biotech investment list in Asia-Pacific with a $35 million investment in March 2023. The company is developing a computational platform that uses a mix of tools such as artificial intelligence (AI) and physics-based simulations to make drug discovery faster and more efficient.
Other life sciences investments
Outside of the healthcare sector, many biotech companies raised big investments to advance the manufacturing of cells and microbes for use in food and biofuels.
In this space, the U.S.'s biggest investment round went to Viridos, which bagged $25 million in a Series A round. The firm is developing a bio-based alternative to jet and diesel fuel based on the culture of saltwater microalgae. The firm is also bioengineering its microalgae to make them produce more oil than wild-type algae, and aims to improve the sustainability of the heavy transportation sector.
Unibio International led the European industrial biotech rankings in March 2023. The U.K.-Dutch firm received approximately $70 million from the Saudi Industrial Investment Group to fund the development of precision fermentation technology that can produce protein-rich animal feed using less water and arable land than traditional agriculture.
First place in the Asia-Pacific region went to the Chinese company Phage Pharm. The firm raised $13.1 million in a Series B round to tackle infections in livestock and poultry using cocktails of bacteriophages, or phages for short. The aim is to provide an alternative to the widespread use of antibiotics, which is exacerbating a growing crisis of antibiotic-resistant superbugs.
Tied in first place, the company Tongli Haiyuan Biotechnology raised cash to finance the development of manufacturing facilities for the production of reagents for advanced therapies and other life sciences applications.
April's highlights
As inflation continues to bite, biotech stocks are at a 8-month low, as shown by the stock index XBI. Rising interest rates from national banks, in addition to the collapse of SVB and Credit Suisse, could also make it harder to raise cash for many biotech startups.
However, the takeover of Seagen by Pfizer indicates that investors and big pharma companies are still on the lookout for deals amid adverse market conditions. While private funding still appears to be flowing, biotech companies will need to prepare for tightening budgets.