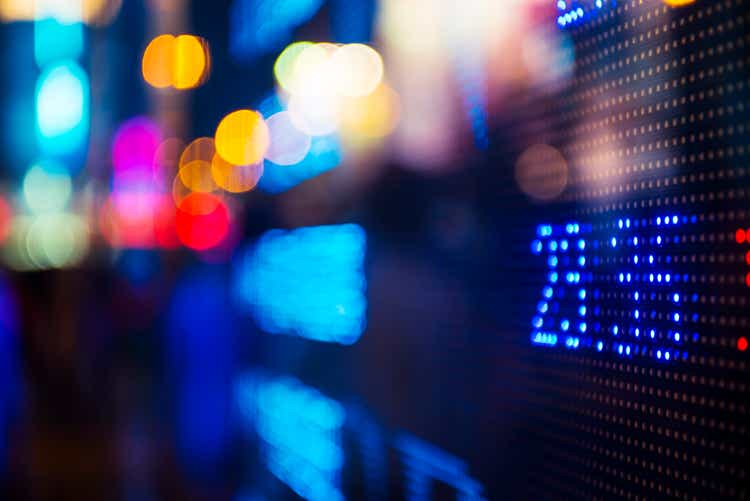 Japan -1.34%. Japan Services Producer Price Index (Jan.) +1.6% y/y (expected +1.5%).
Japan Reuters Tankan (February): Manufacturing index -5 (prior -6).
China -0.52%.
Hong Kong -0.32%. Hong Kong's economy is expected to see a rebound of 3.5% to 5.5% in 2023, after it saw a 3.5% contraction in gross domestic product for the whole of 2022.
Australia -0.30%. Australian data – Q4 construction work completed a huge miss at -0.4% q/q (expected +1.5%).
Australian Wages data Q4 2022: +0.8% q/q (vs. expected +1%).
India -1.01%.
Overnight on Wall Street, it was a rough day for the major US stock indices as they go out the day near session lows. The NASDAQ led the way with a decline of -294.96 points or -2.50% at 11492.31. The S&P fell -81.75 points or -2.00% at 3997.35. The Dow fell -697.12 points or -2.06% at 33129.60.
The Reserve Bank of New Zealand hiked rates by 50 basis points to 4.75%, the highest in over 14 years, to tame inflation.
New Zealand data: January credit card spending +4.4% m/m (prior -1.6%) +17.9% y/y (+12.4%).
New Zealand January trade balance NZD -1.95bn (prior -636m).
Oil prices inched lower as investors look ahead to the minutes of the U.S. Federal Reserve's latest meeting later in the day for signs of further rate hikes.
Brent crude futures last traded down 0.23% to $82.86 a barrel, while the U.S. West Texas Intermediate futures slipped 0.24% to $76.18 a barrel.
Gold prices rose marginally on Wednesday, as investors awaited minutes of the U.S. Federal Reserve's latest policy meeting to assess prospects of further interest rate hikes.
Spot gold was up 0.1% at $1,835.40 per ounce, as of 0334 GMT. U.S. gold futures GCv1 firmed 0.1% to $1,845.10.
Spot silver was down 0.1% at $21.80 per ounce and platinum fell 0.3% to $940.03. Both metals were off one-week highs hit on Tuesday. Palladium shed 1.3% to $1,505.95.
US futures mostly higher. Dow Jones +0.11%; S&P 500 +0.14%; Nasdaq +0.17%.