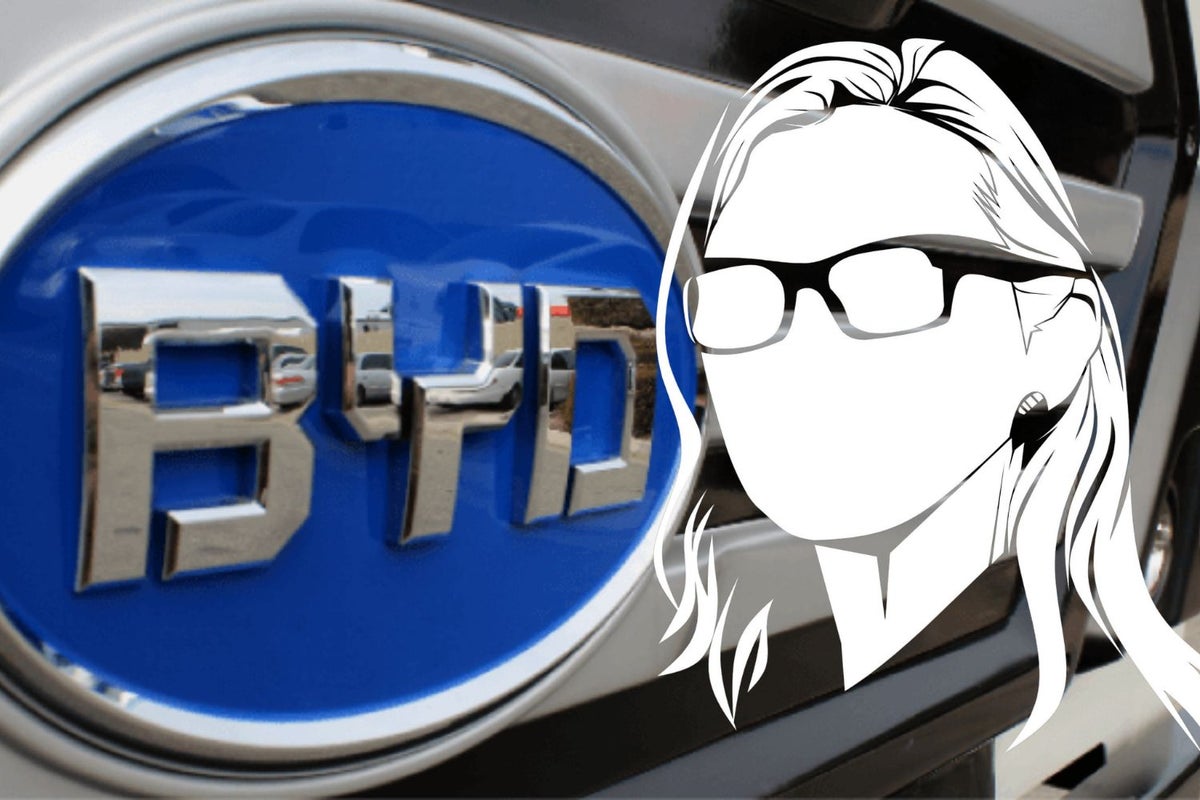 After billionaire investor Charlie Munger came out all guns blazing about Chinese electric vehicle startup BYD Manufacturing Company Limited's BYDDY BYDDF superiority over Tesla, Inc. TSLA, Ark Invest's Cathie Wood chimed in with her take on the matter.
What Happened: Munger and many on Wall Street do not understand that passing along the lower costs associated with technologically-enabled innovation, with respect to batteries and drivetrains in Tesla's case, will cause a boom in unit demand, Wood said in defense of the top holding of her flagship Ark Innovation ETF ARKK.
This would discredit the Keynesian/Fed's Phillips Curve model, she added.
The fund manager's comments came in response to a CNBC video clip of Munger's interview shared by a Tesla influencer.
Giving the rationale for his preference for BYD over Tesla, Warren Buffett's trusted business partner said while Tesla reduced prices in China twice last year, BYD has increased its prices. "If you count all the manufacturing space BYD has in China to make cars, it would amount to a big percentage of all the land in Manhattan Island," he said.
See also: Everything You Need To Know About Tesla Stock
Why It's Important: Munger's claims about BYD could be contentious. In 2022, the Chinese company sold 911,40 battery EVs compared to the 1.314 million vehicles Tesla delivered during the same period. Only when plug-in hybrids are included, BYD's 2022 sales of 1.86 million vehicles outnumber Tesla, which is a battery EV pure play.
That said, it should be noted that a majority of BYD's sales come from China, with only a small fraction derived from overseas sales. Tesla's tally pertains to its worldwide sales. The lack of a sub-$30,000 car in China could be impacting Tesla's volume, according to Future Fund's Gary Black.
Tesla generates far better profit per vehicle compared to BYD. Tesla's profit per vehicle was $9,400 in the April-December period compared to $1,820 for Toyota Motor Corp. TM and $1,454 for BYD, a Nikkei report said earlier this year.
The U.S. EV maker's global scale of operation and its vertically-integrated business provide that cost advantage for the company to tinker with its pricing. 
Tesla closed Friday's session up 3.10% at $208.31, according to Benzinga Pro data.
Read next: Tesla On 6-Week Winning Streak, Volkswagen's Sub-$25K Car, Ford's Efficiency Drive, And More: Biggest EV Stories Of The Week
Photo: Shutterstock