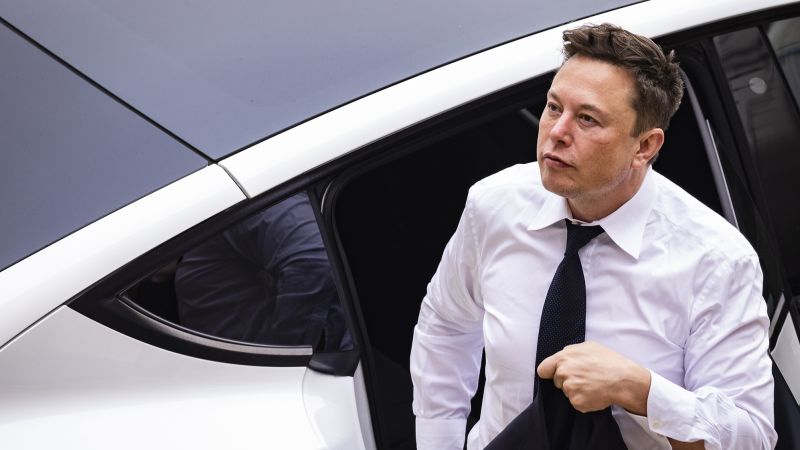 For the moment at least, Elon Musk is working at Tesla for free. Depending on how you look at it.
Musk still has the potential to continue pulling in staggering sums of money, thanks to Tesla, but not in the way that his regular workers make their money. That's because the CEO hasn't taken any kind of cash salary since 2019, when he only received $23,760, which was required under California minimum wage law.
He became one of the richest people on the planet through lucrative packages of stock options that gave him the right to buy hundreds of millions of shares of stock for a fraction of their market price, if the company hit various financial and market value targets.
The package of options he was granted in 2012 expired last year after he had received 9 of 10 blocks of potential options. And last month the company disclosed Musk received the last remaining block of options granted under an even more lucrative 2018 pay package.
So, for now, Musk won't be adding to his portfolio, no matter how well Tesla does.
Of course no one needs to sponsor a GoFundMe page to help him pay his bills. After all, he is the second-richest person on the planet, according to a real-time estimate by Forbes, behind only Bernard Arnault, head of the luxury brand empire LVMH. Musk has a net worth of about $198 billion, enough money to once again grossly overpay for Twitter if he's so inclined.
And the better Tesla does under his leadership, the more he's worth. He owns 412 million shares of Tesla stock outright, and holds options to purchase another 304 million at a bargain-basement price of $23.34 a share. Tesla stock closed Friday at $208.31.
The value of those shares and options, adjusted for the exercise price of the options, is $142 billion, based on Friday's close. And while those shares plunged 65% in value last year, Tesla shares have rebounded nicely, climbing 69% so far in 2023 — enough to add $61 billion to Musk's net worth.
Still, some believe that the Tesla board could soon announce a new pay package for Musk.
"I would expect an absolutely monster package for Musk," said Daniel Ives, tech analyst at Wedbush Securities. "I think Musk is the lifeblood of Tesla. He's a key part of the premium in the stock."
Ives said that a new pay package for Musk would assure investors that he intends to stay at the top of Tesla long term, and not be tempted to shift his focus to Twitter or SpaceX or Neuralink or the Boring Company or any of his other companies or interests.
"The board needs to send a signal; the street needs to have comfort that Musk is going to be dialed in as CEO of Tesla for the better part of the next decade," said Ives.
Some have objected to Musk's pay packages. Some Tesla shareholders challenged the 2018 deal in a Delaware court, even though it was overwhelmingly approved by shareholders at that time. The judge who heard the case last year has yet to rule on the case.
Tesla is holding an investors day on March 1, and will soon be releasing its proxy statement to shareholders announcing its plans for an annual meeting. Tesla's board could announce its plans for a new compensation package at either of those events — if such a package is coming.
Musk was last asked about the possibility of a new long-term pay package in the April 2022 Tesla investor call, and dismissed it with the comment, "There are no discussions currently underway for incremental compensation for me."
Some investors are worried about Tesla losing Musk. At last year's annual shareholders meeting, one raised the question of succession, prompting Musk to say, "I intend to stay with Tesla as long as I can be useful."
"We do have a very talented team here. So I think Tesla would continue to do very well even if I was kidnapped by aliens or went back to my home planet," he said, before adding, "So I'm not leaving, just to be clear."
In the federal court case last November, board member James Murdoch testified that Musk has settled on an individual to be his successor, but did not reveal that person's identity.
And not all ultra-wealthy feel the need load up on additional stock and options in order to stay involved growing their companies.
Amazon's Jeff Bezos and Facebook's Mark Zuckerberg, for example, both took large stakes in their companies as founders, but neither has received stock grants or options since those companies had initial public offerings in 1997 and 2012, respectively.
And, like Musk, they haven't earned much in the way of salary. Bezos earned an $81,000 annual salary while he was CEO, and Zuckerberg has taken home a salary of $1 a year for most of the last decade.
Bezos gave up the CEO job at Amazon July 2021, at the age of 57, and remains executive chairman of the company. But with a net worth estimated at about $213 billion at that time, it's not clear that any pay package would have kept him on the job.