Investing in learning and development (L&D) is increasingly becoming important in the region, including in the Philippines, as companies ensure that the work force is ready to optimize economic opportunities, according to LinkedIn.
In its latest Southeast Asia (SEA) report, LinkedIn found that 9 in 10 L&D professionals in the region agree that building employee skills for today and tomorrow will help navigate the evolving future of work.
The data also showed that over 1 in 2 or 53 percent of L&D leaders across the Philippines, Malaysia, and Singapore expect to gain more spending power in 2023.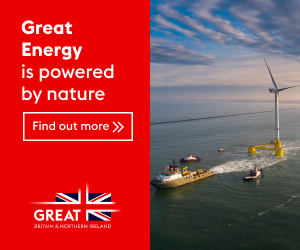 "To remain agile and resilient in the fast-evolving business environment, companies are prioritizing soft skills to help their work force navigate complex work situations, build relationships, and achieve results," LinkedIn said.
The report showed that 3 in 10 or 29 percent of L&D leaders are in the early stage of proposing the idea of large-scale upskilling and reskilling initiatives in their organization and assembling a team to do so, as compared to only 16 percent in 2022.
Top programs these L&D leaders are planning for in 2023 are in mentorship, large-scale upskilling, employee well-being and digital fluency or transformation.
"This growing culture of learning is reflected in the evolving role of L&D departments within companies, as C-Suite is tapping more to help boost growth by building people-centric cultures and deploying skilling programs," LinkedIn said.
Further, companies also recognize that skill building has a positive impact on employee retention.
Majority or 94 percent of organizations in SEA are concerned about employee retention, and 6 in 10 are providing learning opportunities to improve employee retention.
The data also showed that over 8 in 10 or 82 percent agree it is less expensive to reskill a current employee than to hire a new one.
"Data on the 2023 Most In-Demand Skills in the Philippines, based on paid job postings as well as standout skills of professionals who received a recruiter's InMail or were hired in the past six months, shows that companies in the country value talent who have a customer service orientation the most," LinkedIn said.
LinkedIn added that skills that seek to improve the handling of diverse people and situations are highly sought after as well.
Hard skills such as research and marketing round up the list of skills that can help professionals stand out and for businesses to navigate and thrive in this environment.