Share:
Ripple price saw its attempt of breaking out of the 200-day SMA last week cut short.
XRP sees bullish sentiment rising that could spark the awaited breakout this week.
Once bulls pop above $0.42, $0.48 is the next profit-taking level
Ripple (XRP) price is increasing while US participants enjoy their additional day off. Markets seem to enjoy some risk on tone with cryptocurrencies on the front foot. Expect to see substantial buying into this week as bulls will want to take another stab at $0.42 breaking to the upside. 
Ripple bears might be in for a negative surprise as bulls gear up for a breakout
Ripple price is thus enjoying some tailwinds, which has bulls starting to buy further into the price action. It fits with the narrative FXStreet mentioned last week that if Ripple breaks above the 200-day Simple Moving Average (SMA), the 55-day SMA with the monthly pivot would be an ideal moment for entry. With markets getting increasingly accustomed to inflation and Ukraine, tail risks are embedded in the price action, opening up more room for a rally higher.
XRP sees its Relative Strength Index (RSI) pointing to bulls jumping in and slowly but surely creating upward pressure. With XRP underpinned and the 55-day SMA guiding this rally, expect bulls to knock on $0.42 for a break higher quickly. If bulls can pull it off, expect the new profit level to become $0.48 for a nice 25% gain.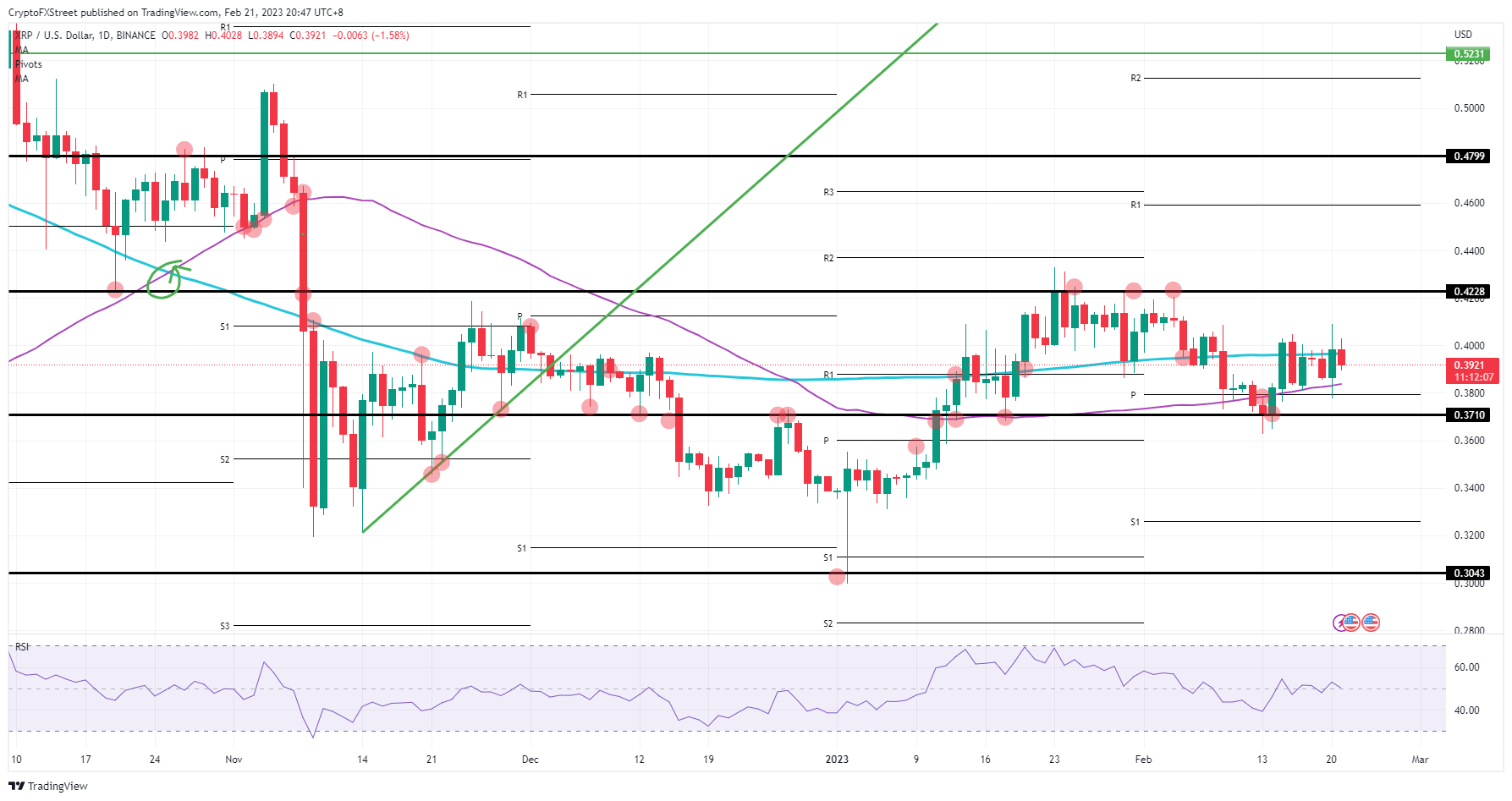 XRP/USD daily chart
With six consecutive fails to break above the 200-day SMA, bulls could get disappointed as a big wave of selling pushed XRP back down each time. The risk comes that this time bulls are reluctant to buy Ripple and instead look for another cryptocurrency to spend their money on. The floor at $0.38 would become unstable and briefly see a break below $0.37, as seen two weeks ago.