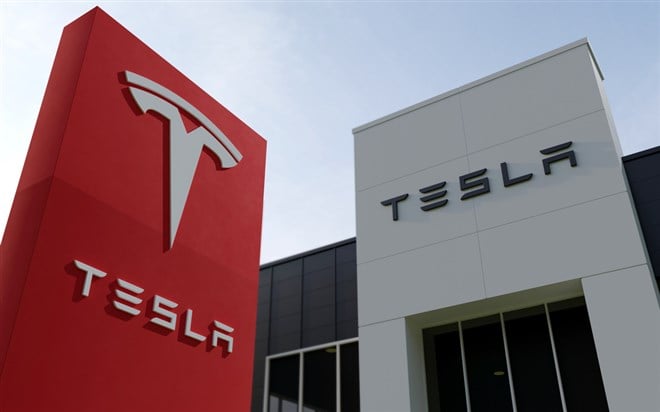 It took a while, but it's looking like Tesla Inc's (NASDAQ: TSLA) recent price cuts from last month are paying off, and the stock is loving it. Shares of the electric vehicle (EV) king are up 100% from where they started the year, and seemingly well on their way to undoing last year's sell-off. We learned yesterday that Tesla's Model Y is now sold out in the US, with no more production due until April, which is indicative of the reported demand surge being seen since prices dropped.
The stock and many analysts threw tantrums at the time as it looked like desperation from leadership in the face of softening sales, but once again Musk has caught the Street looking. 
The stock hit a new 2023 high in yesterday's session, and while it cooled into the close, there are lots of things to still like about it as we cross the midpoint of Q1. For starters, it was only this week that the team at Barclays initiated coverage on Tesla's shares with an Overweight rating.
Analyst Dan Levy and his team there made the move on the basis that the valuation is reasonable at the current level for a company leading the sector. Their price target of $275 points to further upside in the region of 40% from where shares closed last night; this should be enough to get most of us sitting up straight with interest. 
Cautiously Bullish
The folks at Morgan Stanley are also bullish, albeit with a little more caution than Barclays. They reiterated their Overweight rating on the stock this week, but warned that shares were starting to look a little frothy. This is likely to lead to a bit of volatility in the short term as the market gets used to Tesla trading for more than $200 a share again.
In their view the initial window of opportunity on what we might call the first phase of the recovery rally has closed. 
In a note to clients, analyst Adam Jonas wrote that "further upside from here will require a more substantial narrative change following the March 1st Investor Day. At the same time, we remain concerned about the ability of EV competitors (startups and legacy players) to withstand the cost and scale advantages Tesla enjoys as it continues to drive prices lower and share higher in a potential shakeout for the EV industry." So basically in other words, look for shares to consolidate around here, then push higher. 
This point regarding the competition is well worth exploring too. Some of the buoyancy in Tesla's shares this month is thought to be due to poor earnings and updates from the likes of Ford Motor Company (NYSE: F) who are arguably Tesla's biggest competitor in the EV space. While Tesla has been ripping 20% higher this month alone, Ford is down 5% and struggling to get the analysts on its side. 
Getting Involved
It's not all roses and smooth sailing however for Tesla which are dealing with some negative headlines of their own. We learned yesterday that the National Highway Safety Traffic Administration has issued an order recalling more than 360,000 vehicles due to a fault in the self-driving software.
And though the company disagrees with their concern, it's not the headline Tesla wants their target market to be reading. In addition, the company is finding itself in more and more well-publicized battles with employee groups who are looking to unionize. 
These headlines make for unpleasant reading to be sure, but they're not the kind that will trickle down far enough to have much pressure on the stock. While an RSI of close to 70 indicates extremely overbought conditions in the short term, this is where Tesla shares are at the most comfortable and Tesla investors they are most confident.
Both are well able to handle a bit of volatility as the longer-term potential far outweighs any near-term profit taking. If the shares can get used to being above $200 again over the next week or so, then there's every reason to think they'll soon want to see what $250 or $300 feels like again.
Tesla is a part of the Entrepreneur Index, which tracks some of the largest publicly traded companies founded and run by entrepreneurs.