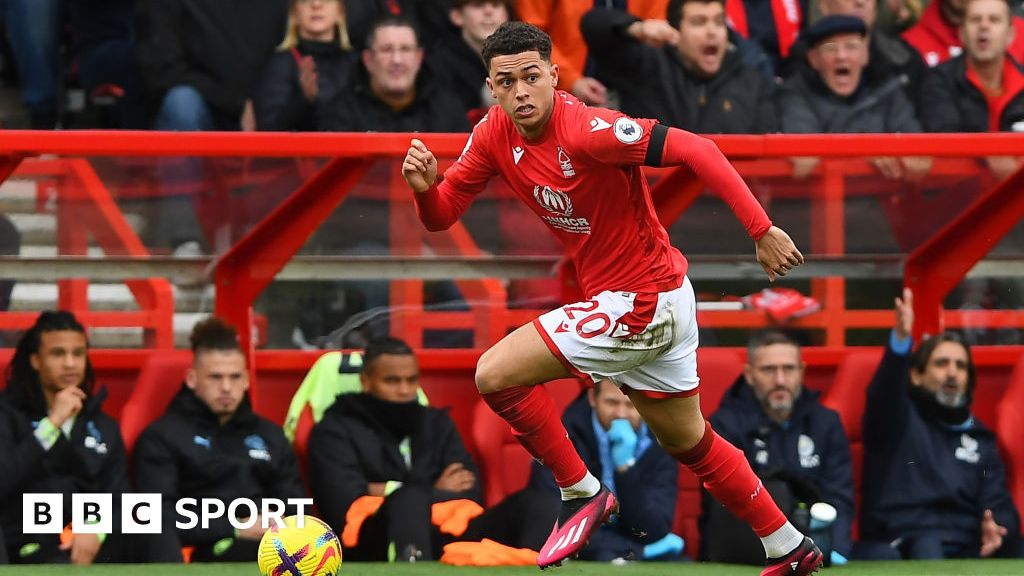 Nottingham Forest's academy system is paying "great dividends" according to former defender Des Walker.
"I think it's about what you produce," said Walker, who was speaking to BBC Radio Nottingham.
"Teams like this they haven't got the resources of Manchester City, Manchester United and Chelsea. They have to bring players through, they have to generate players from the academy, it's always good to see and it's just the success of the club."
Walker's comments come as academy products Brennan Johnson, Joe Worrall and Ryan Yates have started to establish themselves in the first team over recent weeks.
Walker, who also came through the Forest youth system after starting with them aged 16, feels it is a club "built on youngsters".
"A lot of internationals have come through so it's good to see this continue. The academy is paying great dividends," he added.
"They've put a lot of work over the years into the academy and I think the fans appreciate it, they like home-grown players so they get behind you.
"You know they got behind us and now they've got behind this team."
After 20 years away from the top flight, the former England international credits Forest manager Steve Cooper for the "fantastic job" he's done with the team.
"You can see they're playing with a little bit of confidence and the crowd are playing their part," Walker added. "It's a great achievement and hopefully this year they'll carry on cementing it."