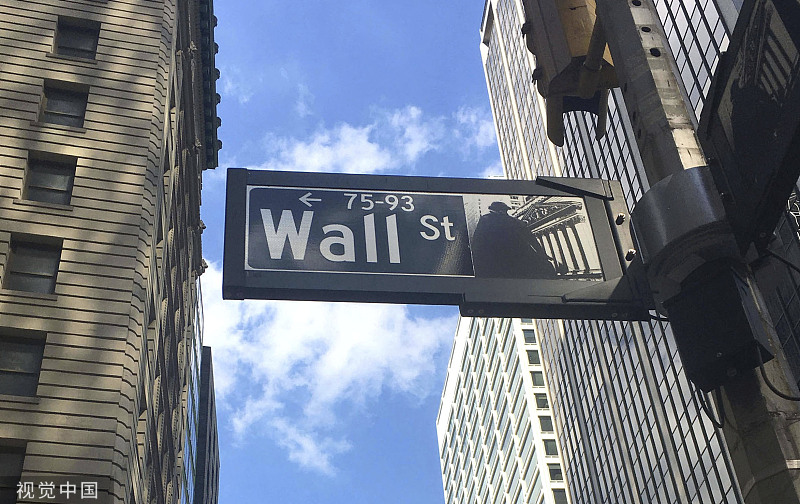 Outlook: Investing in nation 'worth it'
Wall Street has been buying heavily into United States-listed Chinese companies over the past few months, a move that is primarily supported by the improving outlook for China's economic fundamentals and the progress made in the supervision and regulation of internet companies, experts said.
The world's largest asset manager BlackRock, with $8.6 trillion in total assets under management by the end of 2022, increased its holdings in video-sharing platform Bilibili by 596 percent in the fourth quarter last year, according to a document released on Feb 13 by the US Securities and Exchange Commission.
While BlackRock increased its exposure to Chinese internet giant Alibaba by 116 percent in the fourth quarter, JP Morgan raised Alibaba's weighting in its portfolio by 26 percent, according to the document.
The positive outlook on China's economic recovery is a major reason driving Wall Street's confidence in Chinese equities. On Thursday, HSBC upgraded its forecast for China's 2023 GDP growth to 5.6 percent, up from its previous estimation of 5 percent.
Nasdaq-listed Chinese online discounter Pinduoduo was also pursued by Wall Street organizations. Investment bank Goldman Sachs increased Pinduoduo's weighting in its portfolio by 39 percent late last year, while BlackRock increased its investment in Pinduoduo by 10 percent. The world's largest hedge fund Renaissance Technologies LLC purchased more than 2.03 million shares of Pinduoduo in the fourth quarter.
Scion Asset Management's Michael Burry, whose shorting on the US mortgage market in 2008 was depicted in the movie The Big Short, purchased 75,000 shares of Chinese e-retailer JD and 50,000 shares of Alibaba in the fourth quarter, with each accounting for 9.46 percent and 9.05 percent within his investment portfolio.
Analysts from BOCOM International Holdings Co explained that US-listed Chinese companies — most of which are internet businesses — saw their valuation approaching historical lows in 2022 due to US interest rate spikes and audit disputes between Chinese and US regulators.
As the Chinese economy continues to show good growth momentum, profitability of these companies are expected to improve this year.
The Nasdaq Golden Dragon China Index, a tracker of 63 major US-listed Chinese companies, has bounced back from a sluggish performance after bottoming out in late October, with an increase of nearly 67 percent as of Friday.
While attending Daily Journal's shareholder meeting on Thursday, Charlie Munger, a US billionaire investor and Warren Buffett's longtime business partner, said that "there is no problem for investors to invest in China".
"Compared with investing in the United States, investing in China can make you buy some better companies at a cheaper price, and even if there are some uncertainties, it is worth it," he added.
Chinese regulators' adjustment to supervision of platform companies — mainly tech and internet companies that leverage platforms to offer services — will help the recovery of these companies, BlackRock experts said.
The important role of platform companies was emphasized at the annual tone-setting Central Economic Work Conference held in Beijing in December. It was agreed at the meeting that platform companies will be supported to fully display their capabilities in bolstering growth, creating jobs and competing internationally.
E-commerce and game companies will see their profitability improve as China's consumption further recovers this year, BlackRock analysts added.
Noting that the US Public Company Accounting Oversight Board announced on Dec 15 that inspection and investigation of US-listed Chinese companies can be conducted in accordance with laws in both countries, Meng Lei, China equities strategist at UBS Securities, said the progress has mitigated the risk of Chinese companies being delisted from the US exchange. Meng added that this has eased market concerns and benefited the performance of these companies.